LAYOUT
---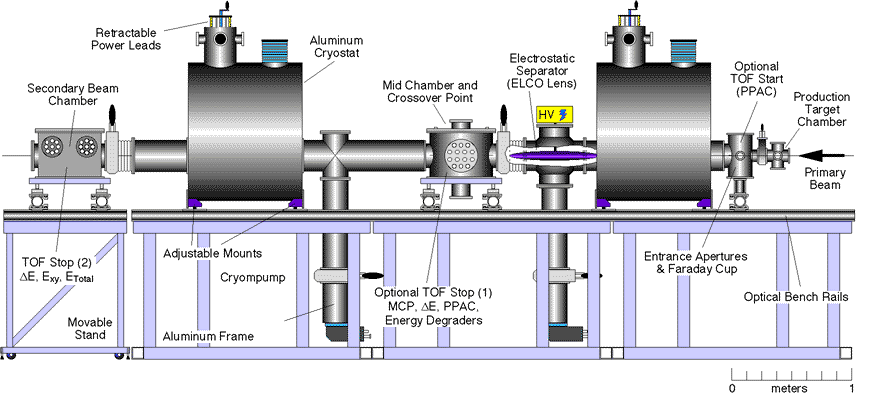 This is an illustration of the new twin solenoid system. As the beam of nuclei enters (from the right) and hits a target in the front chamber, the beam as well as new nuclei formed in the interaction between the beam and the target are scattered forward in a conical spray of ions. These "rays" of particles are focused by the solenoids, like light rays are focused by lenses.
---
Download a large high-resolution

binhexed Macintosh PICT (108K) or a

600dpi 8.5"x11" color Postscript (290K) version of this image.
---